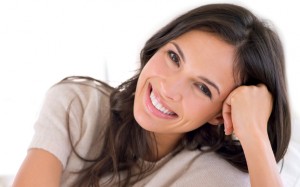 Tooth loss affects more than just the way your smile looks. It can and will also affect your oral and overall health in a big way. That means the best way to protect your smile over the long haul is to prevent missing teeth — and the first step to prevention is education. Keep reading to learn about the top four causes of tooth loss from your Boston dentist, along with tips on how to prevent them. 
#1: Poor Oral Hygiene
By far the most common cause of tooth loss is poor oral hygiene. People who fail to brush and floss their teeth and visit the dentist as recommended are far more likely to experience gum disease, which causes inflammation that eats away at otherwise healthy bone tissue and eventually results in tooth loss. 
Tip: Brush your teeth for two minutes, twice a day, floss between teeth daily, and visit your dentist every six months for a routine checkup and cleaning. 
#2: Injury
Rough contact sports and routine accidents are also frequent causes of missing teeth. A football to the face or unexpected fall can lead to a tooth being knocked out — and if the proper steps are not followed in the moments after a knocked out tooth, the likelihood that it can be reattached is low. 
Tip: Adults and children alike should wear mouth protection when playing contact sports. If a tooth is knocked out, seek attention from your dentist in Boston right away. 
#3: Teeth Grinding
People who grind their teeth at night (the condition called bruxism) should seek treatment and/or protection with a nightguard. If left untreated, bruxism can severely wear away at the teeth and may even eventually lead to tooth loss. 
Tip: See your dentist about a nightguard for bruxism. If teeth grinding is caused by stress, you can try adopting stress management approaches as well — like vigorous exercise or speaking with a therapist. 
#4: Extraction
Sometimes, a failing tooth won't come out on its own, and extraction will be necessary. A tooth that is broken due to injury, for example, may need to be removed if it cannot be saved. Extra teeth may require extraction before orthodontic treatment can begin. Wisdom teeth often need to be removed as well, though their extraction does not pose a threat to oral health. 
Tip: Talk to your dentist about replacement as soon as you know extraction is recommended. 
Know Your Replacement Options
If the teeth are necessary for proper oral function, there are several replacement options available to support an attractive, well-functioning smile. From dental implants to porcelain bridges, your restorative dentist can help you find the treatment that suits your smile best. The important thing is seeking replacement right away — for your oral and overall health. 
Meet the Team
Kraft & Schrott Dental Associates offer decades of combined experience to create and maintain beautiful, healthy smiles in Boston. From preventive dentistry to restorative and cosmetic treatments, they have smile solutions for just about everyone. Call their office at (617) 977-5266 to schedule an appointment or just to learn more.