Porcelain Veneers – Boston, MA
Transform Your Smile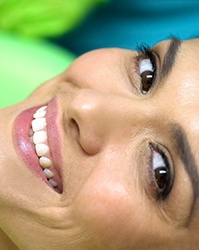 Do you find yourself smiling with your lips closed? Having noticeable flaws on your front teeth can make you feel self-conscious and prevent you from making the best first impression possible. Our cosmetic dentists at Kraft & Schrott Dental Associates can use customized porcelain veneers in Boston to transform your teeth so that you can enjoy a perfect, dazzling, natural-looking grin! Get in touch with us today if you've been thinking of giving your smile a makeover.
What are Porcelain Veneers?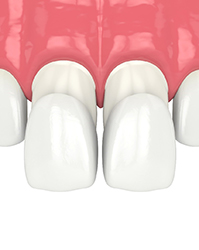 Modern dental veneers are thin sheets of porcelain used to hide cracks, discoloration, gaps, and other common cosmetic flaws that might be present on your teeth. They're permanently bonded to the front of your teeth and will be specially customized for you; that means their color and shape will be made to match the rest of your smile.
When you want to make several corrections, we can use porcelain veneers to address them all at once without the need for additional procedures. However, you'll need to make sure your teeth and gums are healthy before we can put your veneers in place.
The Porcelain Veneers Procedure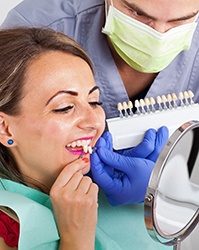 When you decide to get porcelain veneers, you'll need to schedule at least two – sometimes even three – appointments. During the first one, we'll prepare your teeth before taking an impression and giving you temporary veneers. The temporary restorations will let you get used to your new appearance. In the meantime, the final veneers are handcrafted in a dental lab so that they'll perfectly blend in with your smile. After a few weeks, we'll receive the restorations and will then call you back to our office. After we've made any necessary last-minute adjustments, we'll remove your temporaries so that the permanent ones can be fixed in place.
Benefits of Porcelain Veneers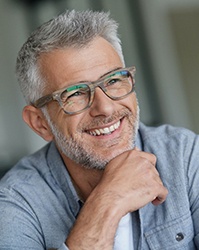 Veneers are one of the most versatile cosmetic solutions we can offer, being able to make many changes simultaneously in order to make dramatic improvements. Other advantages of the procedure include:
Minimal Invasiveness: Only a small amount of enamel needs to be removed to make room for the veneers; other than that, there's no need for an involved dental procedure.
Stain Resistance: Porcelain isn't porous, so unlike your teeth it won't be as easily affected by the dark-colored foods and beverages that can stain teeth.
Durability: Veneers can last anywhere from 10 to 30 years if you take good care of them.
Understanding the Cost of Porcelain Veneers
Wondering what the price of your veneers will be? Our dentists are happy to help you figure out how the treatment fits into your budget so that you can make a good financial decision. Some patients only need one veneer while others need enough to cover all their visible teeth, and the final cost will reflect your overall needs. The first step of getting veneers is to schedule a consultation with one of our cosmetic dentists in Boston; we'll take this opportunity to review your circumstances and estimate the kind of price you can expect.