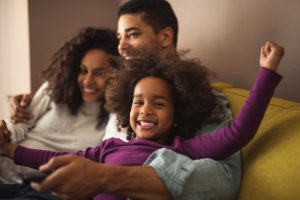 Almost half of Americans have some form of gum disease, according to the Centers for Disease Control.
That's a significant number — and it's one too many people overlook, says your Boston dentist. After all, you'd be pretty alarmed if you knew almost 50% of people had a disease linked to uncontrolled diabetes, heart problems, and memory loss, wouldn't you?
We are (and there's more on the side effects of gum disease below). That's why this month, we're dedicating one of our blog posts to periodontitis (aka gum disease) — and the real, frightening impact it can have on your overall health.
Gum Disease's Impact
Periodontitis is a chronic inflammatory oral disease. Inflammation is the body's response to infection, and if it's brief, it's actually a good thing. But when it sticks around with a chronic condition, it results in the loss of hard and soft tissue.
What's more, having inflammation in one area of the body increases the risk that you'll develop it elsewhere — meaning that the presence of gum disease leads to other inflammatory diseases in areas that seem disconnected from the mouth. Like blood glucose.
The connection between diabetes and gum disease is so significant that the latter is now considered a side effect of uncontrolled diabetes. Fortunately, treating gum disease can help to control blood glucose levels, and vice versa.
Gum disease that forms during pregnancy can also result in complications like low birthweight and premature labor. Pregnant women should visit the dentist at least once during pregnancy. 
Other health conditions linked to gum disease include:
Heart disease

Stroke

Respiratory diseases

Certain types of cancer
Preventing Gum Disease
Fortunately, gum disease is preventable. It takes excellent oral hygiene and good lifestyle choices, like not smoking and maintaining a balanced, nutritious diet.
The secret to brushing and flossing properly is about habit forming and using the right tools. Make sure you are brushing your teeth two times a day, and flossing once a day. You may want to invest in an electric toothbrush to ensure you get a thorough clean every time.
For most patients, a visit to the dentist every six months is sufficient for preventing cavities and gum disease. But if you are at a higher risk for developing gum disease, your dentist may recommend more frequent appointments.
The risk factors of gum disease include:
Older age

Diabetes

Smoker/tobacco user

Previous cases of gum disease

Tooth loss

Erupted wisdom teeth
Treating Gum Disease
A periodontist in Boston can provide periodontal therapy after gum disease develops. Scaling and root planing is the gold standard of treatment for moderate levels of gum disease. Pocket reduction therapy removes bacteria from the space where it lives between the teeth and the gums. In the very beginning stages, however, gum disease can be reversed with improved hygiene at home and a couple extra visits to the dentist.
About the Author
The Kraft & Schrott dental team is made up of Dr. Sharon Schrott, Dr. Alexander Schrott, Dr. Jane Osofsky, and Dr. Alfred L. Kraft. We are passionate about building healthy smiles in Boston, and we've been doing just that for decades with high quality general, restorative, and cosmetic dentistry. If you are interested in gum disease treatment or any other service, we invite you to contact us at (617) 227-4924.