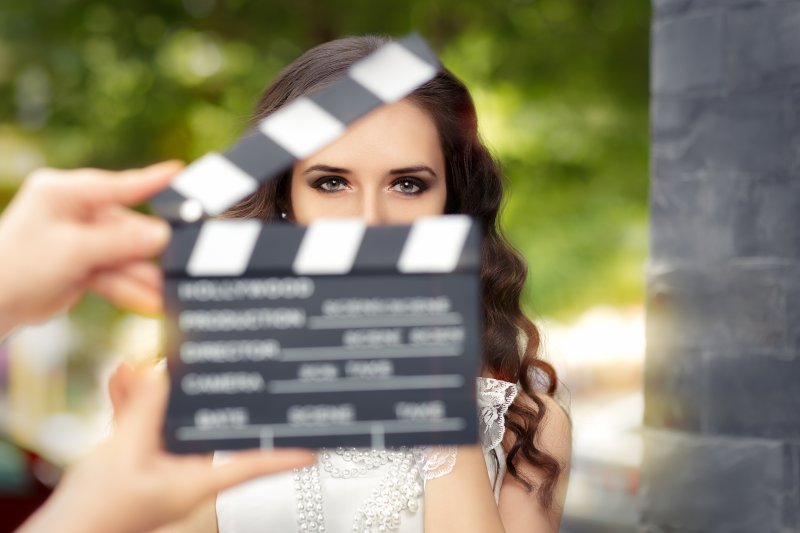 Crooked teeth can be embarrassing, but so can a mouth full of metal. That's why many adults with orthodontic issues look for an alternative to braces in order to get the straighter smiles that they want. For many people, Invisalign is that alternative. This discreet and convenient approach to straightening teeth is so effective that it's been used to make many of the smiles that you've seen on the big screen! Read on to learn more about the benefits of Invisalign and some of the celebrities that have used it to create their star-quality smiles.
What are the Advantages of Invisalign?
Instead of brackets and wires, Invisalign straightens the teeth with clear aligners that can be taken out for meals and regular brushing. There are many reasons why adults and teenagers often favor Invisalign over traditional braces:
Invisalign aligners are much easier to clean since they can be removed. This also simplifies the process of brushing your teeth.
Invisalign requires fewer office visits because there are no brackets or wires to adjust.
Invisalign lets you eat whatever you want since the aligners can be taken out at mealtime.
Invisalign blends in better with the rest of your smile and is more comfortable than traditional braces.
What Celebrities Have Used Invisalign?
Since Invisalign can be completed within a year while drawing minimal attention, many celebrities use it to improve their smiles while the camera is on them. Here are some particularly big names that you may be surprised to learn have worn Invisalign in the past:
Zac Efron: When he was younger, Zac Efron had a gap between his incisors and molars, but thanks to Invisalign, he was able to close that gap.
Katherine Heigl: Katherine Heigl used Invisalign in 2007 shortly before her marriage to singer-songwriter Josh Kelley. She was extremely pleased with results and refers to Invisalign as "Netflix for your teeth."
Tom Cruise: During the filming of the 2002 film minority report, Tom Cruise wore Invisalign in order to ensure that his front teeth were perfectly centered.
Oprah Winfrey: Oprah Winfrey has been spotted using Invisalign during the filming of her show. She has not said much about her treatment, but the results speak for themselves.
Serena Williams: Even athletes care about their smiles. At the age of 16, Serena Williams underwent Invisalign treatment in order to correct a number of dental issues, giving her a winning smile to show off in the future.
You don't have to be a celebrity benefit from Invisalign; anyone with mild to moderate orthodontic issues could be considered a candidate. No matter who you are, it's worth talking with your orthodontist today to see if Invisalign could be the key to getting that picture perfect smile you've always wanted.
About the Author
Dr. Sharon Schrott is a prosthodontist with a special interest in comprehensive and cosmetic dentistry. In other words, she loves improving the appearance, function, and overall health of smiles in a variety of ways. This naturally includes using Invisalign to straighten teeth and correct other mild to moderate orthodontic issues. To schedule an Invisalign consultation at Kraft & Schrott Dental Associates, visit our website or call (617) 227-4924.