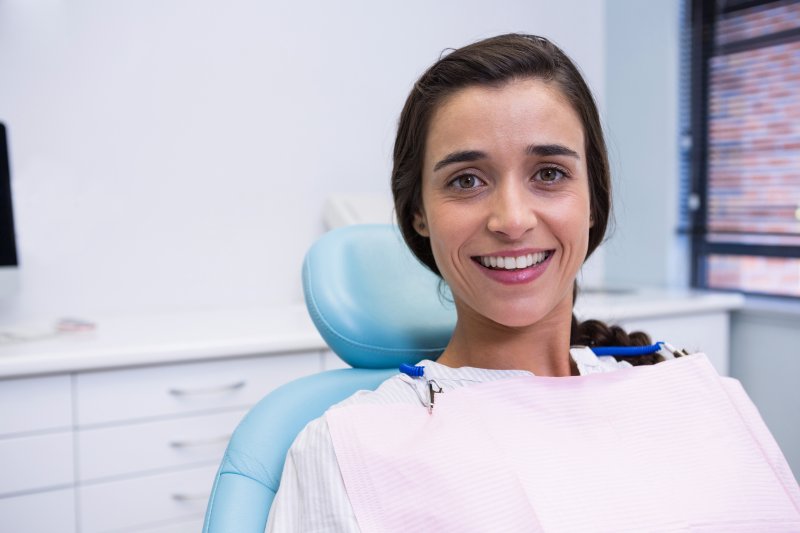 Thanks to all the options for cosmetic dentistry that are available today, you don't have to live with a smile that you're unsatisfied with. There are many ways that you can get rid of the stains, cracks, and other imperfections that get in the way of enjoying your dream grin. But how much will it cost to make these changes? Most insurance plans don't pay for cosmetic dentistry, so you might be concerned about how you'll be able to afford the changes that you want. Fortunately, not only does your cosmetic dentist offer many budget-friendly treatments, but there are dental financing options that can help as well; read on to learn more.
What are Some Affordable Cosmetic Dental Treatments?
There are several cosmetic treatments that can help improve your smile without taking too much of a toll on your bank account. One popular example is teeth whitening to brighten your pearly whites by several shades. Over the counter whitening kits are available, of course, but a cosmetic dentist can offer you much more effective treatments that get rid of even the hardest to reach stains while still fitting comfortably into your budget. You can choose between an in-office whitening treatment or a professional-grade take-home whitening kit. Both options are reliable and carry a lower cost than certain other treatments.
If you're looking to repair a tooth while also improving its appearance, a dental crown can be considered as both a restorative treatment and a cosmetic improvement. Dental crowns can be made out of tooth-colored materials that look very natural in the mouth, so much so that the average person won't have any idea that you even have a tooth that needed to be repaired at some point. And unlike other cosmetic treatments, dental crowns do usually receive some coverage from insurance, further making them a good choice for getting back your beautiful grin.
What are Your Financial Options?
Are you still not sure how you're going to pay for your treatment? Many cosmetic dentists can help you manage the cost by offering financing through a third-party like CareCredit. Financing lets you divide up the cost of your care so that you don't have to pay for everything at once. And unlike dental insurance, financing can be used to help pay for elective procedures, and that includes cosmetic dentistry. You'll be able to pick a plan that lets you pay in installments that you're comfortable with so that you can enjoy a new smile at an affordable rate.
Are you ready to take the first step for cosmetic dental treatment? Talk to your dentist today! They can help you come up with a treatment plan and discuss different ways you can pay for it; a beautiful smile never has to stay out of your reach!
About Kraft & Shrott Dental Associates
At Kraft & Schrott Dental Associates, multiple dental experts combine their years of experience to provide a comprehensive dental experience for Boston patients. We offer teeth whitening, tooth-colored crowns, and other options for creating more beautiful smiles, and we can help you apply for CareCredit financing if you need help making room in your budget for cosmetic care. To schedule a consultation, visit our website or call (617) 227-4924.