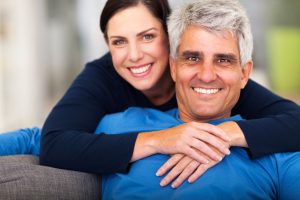 It's important to know about how your overall well-being can affect or be affected by what's going on in your mouth. Because your gums provide an easy entry into the bloodstream, your periodontal (gum) health is especially important for keeping the rest of your body strong. Your periodontist in Boston wants people who do not have their blood glucose levels under control to be especially aware of the increased risk for developing gum disease.
What Is Gum Disease?
Periodontal (gum) disease is a chronic inflammation of the gum tissue and the jawbone supporting the teeth (periodontium). It is caused by pathogenic bacteria, which live in periodontal pockets around teeth. Gums that are sensitive, inflamed, or bleeding are likely inflamed. Likewise, persistent bad breath and a bad taste in the mouth are warning signs of periodontal disease. Gum recession can indicate periodontal disease, too. Left untreated, periodontal disease can cause tooth loss and result in difficulty eating, speaking, and chewing.
The Link Between Diabetes and Periodontal Disease
Because diabetes affects the immune system and inhibits the body's ability to ward off and heal from infection, people who have diabetes are also more likely to develop periodontal disease. The occurrence is so common that gum disease is actually considered a complication of diabetes. It's especially significant for people who do not have their diabetes under control.
Fortunately, research shows that treating gum disease can have a positive effect on blood glucose levels, and vice versa. That means for diabetics, improving oral hygiene can have an especially significant impact on overall wellbeing. People who have their diabetes under control are no more likely to experience periodontal disease than non-diabetics.
Preventing Periodontal Disease
If you or someone you love have diabetes, maintaining excellent oral hygiene habits and visiting the dentist regularly will help fight the risk of inflamed gums — but the most important thing is to control your diabetes. Talk to your doctor about how often you should come in for a checkup and cleaning if you have diabetes.
In addition to controlling blood glucose levels and receiving regular dental care and attention, take the following steps to fight periodontal inflammation and enjoy better oral health.
Brush your teeth for at least two minutes after each meal using an electric toothbrush — just twice a day may not be enough for people who are at an increased risk of developing gum disease.

Floss properly at least every day. Use proxy brushes or SuperFloss if you have spaces in between your teeth.

Use a fluoridated toothpaste.

Maintain a balanced, low-sugar diet.
Is There a Periodontist Near Me Treating Gum Disease?
If you are a diabetic needing expert periodontal care, or if you have questions about the link between high blood glucose levels and gum disease, please don't hesitate to get in touch. Contact Kraft & Schrott Dental Associates to schedule an appointment today!