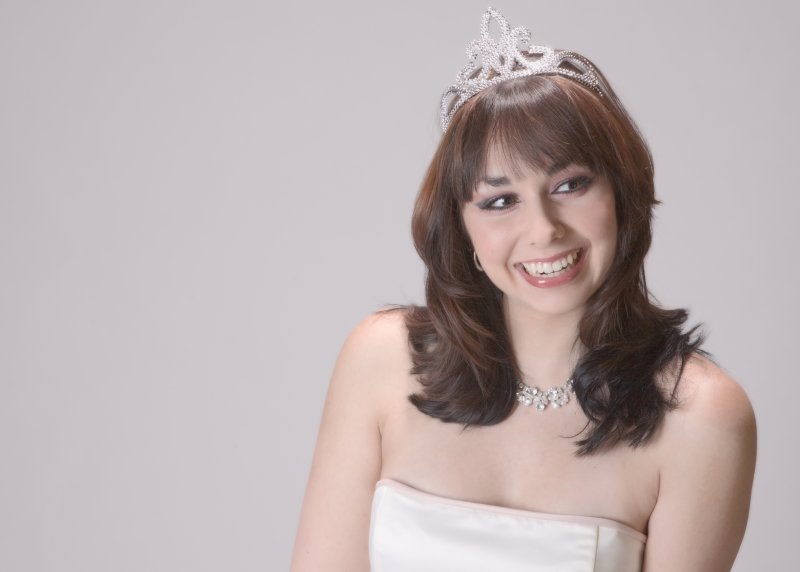 Both royalty and teeth like crowns made of fancy materials. Materials used in dental restoration have come a long way in recent decades, and yet plenty of "old school" materials are still used. While many might think of porcelain as the go-to for dental crowns, some patients might be better served by other materials like gold or composite. Read on to learn about the materials used in dental crowns today.
Precious Metals on Your Pearly Whites
For centuries, gold has been used to repair teeth. Its popularity can be traced to several factors:
Gold is durable, even when pressed thin.
Gold has low reactivity with human tissue.
Gold is gentle on opposing teeth.
Gold can serve wonderfully for crowns on molars of patients who might clench and grind their teeth out of habit. It can also work better for patients who would be sensitive to the bonding process that comes with porcelain crowns.
However, gold comes with its potential drawbacks. Being metal, it conducts heat efficiently, which might make it uncomfortable for people with sensitive teeth. Its color and luster are visibly different from natural teeth. Gold can also wear away over the years, and the casting process can leave tiny gaps at the margins, leaving the crown more vulnerable to decay.
Golden crowns are best made with alloys containing at least 60% gold and other precious metals like silver, palladium, and platinum.
Non-Metal Solutions
Full porcelain has enjoyed a reputation as the most lifelike material for dental restoration for many years. It doesn't conduct heat or cold efficiently, so it might work best for patients with temperature sensitivities in their teeth.
On the other hand, porcelain has its drawbacks as well. Being harder than tooth enamel, it can damage natural or golden opposing teeth. If it is too thin or frequently flexed, it can easily fracture. This means a full porcelain crown must be thicker than its gold counterpart, and this can require more removal of healthy tooth structure to make room.
Porcelain can also be used for a crown in a hybrid arrangement with gold. In this case, layered porcelain is fused with a gold alloy base. The result is a crown with the cosmetic benefits of porcelain and some of the durability of gold. The gold layer can even serve as protection for the tooth if the porcelain layer fractures.
Every mouth is different, and your dentist can tell you more about what material would be best for your dental crown.
About the Practice
Kraft & Schrott Dental Associates brings decades of collective experience to serving the Boston, MA, area. The team of four dentists is prepared to meet the restorative dental needs of you and your family with dedication and compassion. Contact the practice online or dial (617) 227-4924.