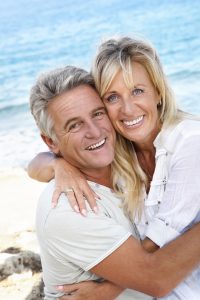 Have you thought about refreshing your smile for spring and summer? A professional teeth whitening treatment from your Boston dentist is a great way to freshen up your smile to help you look your very best. Most people are eligible for this cosmetic option, but there are some things to consider before taking the whitening plunge.
Managing Sensitivity
Teeth whitening is completely safe, but even still, people who are prone to sensitive teeth may need to take a few preliminary steps before undergoing this treatment. Brushing with an anti-sensitivity toothpaste in the weeks before the whitening treatment can help. Talk to your dentist about your symptoms for additional help preventing discomfort related to teeth whitening.
Setting Realistic Expectations
Patients are happiest when they know what to expect before the treatment takes place. On average, an in-office whitening treatment can brighten teeth up to 8 shades. Using a color-matching guide, your dentist can identify your current shade and then show you what your results will look like after the treatment is complete during an initial consultation.
Maintaining Your Results
Most people can enjoy their results for a year or more. Your dental team will give you instructions on what to eat in the first few hours after the whitening takes place. You should avoid eating or drinking highly pigmented foods and beverages right at first — the tooth enamel will be more vulnerable to absorbing the colors from coffee, dark tea/soda, berries, and other items immediately following the treatment. And even after this window of time closes, you should continue to limit exposure to the items that caused your teeth to discolor in the first place.  
Who Whitening Is Not For
During a cosmetic consultation, your dentist will evaluate your teeth and determine whether or not whitening is a good idea for your smile. If you are pregnant or breastfeeding, they will likely recommend waiting until you are finished to undergo teeth whitening. Baby teeth should not be whitened. Additionally, the treatment does not work on crowns or fillings.
Don't Wait to Get Started with Teeth Whitening!
Now that you know a little more about professional teeth whitening, get in touch with your dentist in Boston to find out whether or not this treatment is right for you. If it is, you can get started right away — to be smiling brighter in no time.
Meet the Practice
Kraft & Schrott Dental Associates in Boston, MA offers full-service general, preventive, restorative, and cosmetic dental care from a team of experienced professionals. To learn more about your options in professional teeth whitening, you are welcome to contact their office at (617) 227-4924.