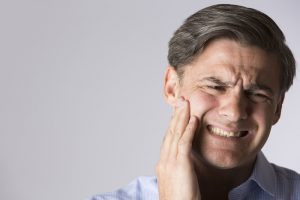 A "dental emergency" is anything that is bleeding, broken, or causing you pain in the mouth — and it's not anything you can plan for. When you or a loved one has an urgent situation, it's time to see your Boston dentist ASAP. Delaying treatment can cause small problems to turn into larger issues in quick succession. Our office is well-equipped to handle dental emergencies, and we can have you out of pain and on your way faster than you'd probably expect. What classifies as a dental emergency, though? We've got the information on that (and more) below.
The 6 Most Common Dental Emergencies
If you're experiencing an urgent dental situation, don't delay treatment in an effort to be brave. This is not a time to stick it out — you need treatment stat. Below are the 6 most common types of emergencies we treat in our Boston dental office.
Toothache or abscess

Knocked out tooth

Dislodged tooth

Broken tooth

Broken filling, crown, or other restoration

Something lodged between teeth
Of course, this list is not exhaustive. Anytime you feel like something's just not quite right with a tooth or restoration, it's a good idea to give your emergency dentist a call. It's always better to be safe than sorry when it comes to your oral health!
What to Do After a Dental Emergency
Immediately after you realize you have a dental emergency on your hands place a call to your emergency dentist in Boston as soon as possible. A knocked out tooth that remains outside of the gumline for longer than 2 hours usually cannot be replaced, for example — so receiving prompt treatment is of the utmost importance. When you contact us, our expert staff will listen to the details of your situation and provide emergency first-aid tips as needed. Then, we will plan on a time for you to come in as soon as is necessary given the severity of the situation. 
Preventing Dental Emergencies
While you can't completely protect yourself from any emergency, you can greatly reduce the chances that one will happen to you by taking a few precautionary steps. These include:
Visit your dentist at least every six months for a checkup and cleaning

Wear a sportsguard or mouthguard if you play sports or grind your teeth at night

Avoid habits like nail biting or chewing on ice

Never open packages or attempt to cut through plastic with your teeth
Follow these steps and you can help to make sure you never need to visit your emergency dentist — but if you do, know we are here waiting to help!
About Your Emergency Dentist
The team at Kraft & Schrott Dental Associates provides expert dental care from the comfort of their state-of-the-art office. To learn more about the services they provide or to schedule an appointment for you or a loved one, please do not hesitate to contact the office at (617) 227-4924.