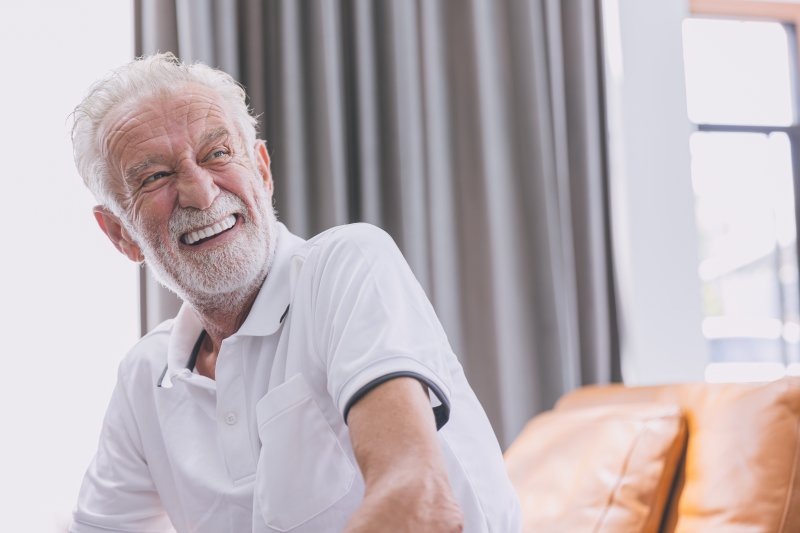 If you have multiple teeth you need to replace, dentures are an excellent way to fill in your smile so that you can eat and speak normally again. Unfortunately, dentures aren't made overnight; it will take some time before your new teeth are ready. Exactly how long will you need to wait for your dentures, and what will the process look like? Here's what you can generally expect.
The Process of Getting Dentures
First of all, it's important to remember that some patients will need to have their teeth extracted before they can get dentures. If they do, this could possibly add weeks or months to the overall process, as the mouth will need time to heal before a restoration can safely be placed.
Once you've fully recovered from tooth extraction (or if you didn't need an extraction to begin with), the process of getting dentures will begin:
First, your dentist will need to take impressions of your mouth so that the final restoration fits properly. Measurements will be taken to make sure that the bite is properly aligned. A mockup of your future dentures will be made and sent to a dental lab.
You will need to make multiple visits to your dentist so that they can make adjustments to the mockup. These changes will help ensure that the final restoration fits correctly and that the teeth are all the correct size.
Once the final dentures are complete, your dentist can place them in your mouth. You may need some additional adjustments afterward to make absolutely sure that they fit correctly.
Without extractions, the denture process can take anywhere from 3 to 5 weeks. More specifically, it usually takes 3 to 4 weeks to construct a full denture while partial dentures may take 4 to 5 weeks. Of course, this is just an estimate; your dentist can give you a more precise timeline at your initial consultation.
What About Immediate Dentures?
In some cases, you might be able to get dentures immediately after having your teeth extracted. This changes the process quite a bit; the impressions need to be taken while your teeth are still in your mouth, and the prosthetic will be ready on the day of the extraction process. It's worth remembering that immediate dentures are only temporary; your mouth will need to heal completely before you're ready to receive permanent dentures.
Are you ready to replace all of your missing teeth? Reach out to your dentist today to schedule a consultation and learn more about the denture process. They can give you an idea of how long it will be before you receive new teeth that have been custom fitted for your unique mouth.
About the Author
Dr. Sharon Schrott is a prosthodontist who completed her master's degree at the Harvard School of Dental Medicine in Boston. Her practice, Kraft & Schrott Dental Associates, provides a wide variety of comprehensive dental services; this includes dentures for replacing multiple teeth. To schedule a denture consultation with Dr. Schrott, visit her website or call (617) 227-4924.