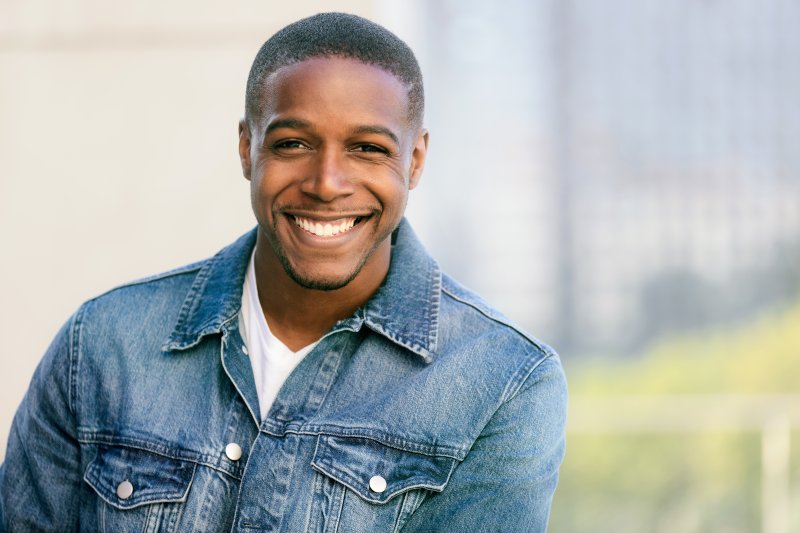 As a child, having a loose tooth is nothing to be worried about. But as an adult, it's a major issue that you can't afford to ignore. Permanent teeth aren't supposed to come loose, but they might if you take a blow to your face or suffer from untreated gum disease. If you do have a loose tooth, you need to act quickly to avoid losing it altogether. Here are the basic steps you'll need to follow.
1. Schedule an Emergency Appointment with Your Dentist
A loose permanent tooth is a dental emergency, and as such your first step should always be to call your dentist to make an appointment. To have the best chance of saving your tooth with the least amount of discomfort, you should try to get treatment within 12 to 24 hours. When you call your dentist's team, they'll probably give you some tips for protecting your smile in the meantime; follow their instructions to the letter.
2. Avoid Touching Your Tooth
Moving your loose tooth around too much could cause it to come out altogether. Avoid touching it with your fingers or your tongue as much as you can. Any sort of motion will only loosen it further. Even if you're expecting to have the tooth extracted, don't try to remove it on your own; it will only put you at risk for infection.
3. Be Careful When Eating
If you're hungry, it's okay to eat something before your emergency appointment. Make sure that you always chew with the side of your mouth that doesn't include the loose tooth. You'll need to stay away from foods that could potentially make the problem worse; that means sticky foods like taffy, chewy foods like raisins, and hard foods like apples.
4. Keep Your Mouth Clean, But Don't Brush or Floss
Maintaining good oral hygiene is always important, but you can't risk brushing or flossing around a loose tooth. Instead, take some warm water and swish it around in your mouth. Not only does this help reduce bacterial buildup, but it also removes any potentially harmful particles that might be around the tooth in question.
5. Get Treated as Promptly as You Can
Make sure you get to your emergency appointment on time so that you can be treated as soon as possible. In many cases, loose teeth are treated with a dental splint that holds them in place so that the roots can heal and reattach to the socket. That said, your dentist might have to remove your tooth if it has been too badly damaged.
Having a loose tooth as an adult can be alarming, but it's a situation that you can manage as long as you remain calm and act quickly. If you'd like further advice on how to take care of your mouth during a dental emergency, let your dentist know at your next appointment.
About the Practice
At Kraft & Schrott Dental Associates in Boston, our highly trained specialists work together to bring high-quality care to patients of all ages. We offer same-day appointments for patients with dental emergencies; if you have a loose tooth, you can count on us to either save it or safely extract it. To schedule an appointment with us or learn more about our emergency services, visit our website or call (617) 227-4924.