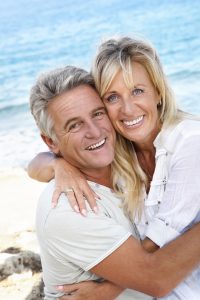 A dental crown is a tooth restoration that your dentist may recommend for either a restorative or cosmetic purpose. For example, if you have a cracked tooth a crown may be able to hold that tooth together and avoid the crack from becoming bigger.
Similarly, if a tooth fractures and part of it chips away that tooth may be saved and restored with a crown.
For cosmetic purposes, a crown could be the ideal solution if a tooth is misshaped or permanently discolored. For dental crowns in Boston, patients turn to the skilled dental professionals at Kraft & Schrott Dental Associates.